Grandma's favorite recipe:
Marie's grandma's cake is so popular she has nothing left to freeze
Marie Lise Refve thrives as an extra mother on her son's farm and often prepares snacks for the workers. Here she shares the recipe for the cake that everyone put their love on.
Marie Lise Refve has lived on the farm since the age of 17, and although her son has taken over the operation, she is thriving as an "extra mother". She makes looks and often snacks for farm workers.
Bakstetakka, or hedlå as Marie calls it, is therefore always easily accessible, whether for a snack or if others need to come and visit.
We received a recipe for a useful cake, for which Mary herself has many names. One of them is summer cake, because it tastes so good with fresh berries and vanilla ice cream for the summer. But when her grandchildren really got a taste of it, it was quickly dubbed Grandma's Cake.
Read also :
You need:
Springform pan approx. 24cm

120g of margarine
170 g of sugar
1 egg
250g wheat flour
2 teaspoons of yeast
2 dl of jam optional
What are you doing:
Whisk the melted butter and sugar together and stir in the egg. Sift the wheat flour and baking powder little by little while stirring.
When the dough is ready to knead, it should rest for approx. 20 min, so that it becomes firm and easier to work with. Divide the dough into two equal pieces. Knead part of the bottom of a springform pan.
Cover the edges of the mold well with the dough, before spreading your favorite jam on it (Marie prefers raspberries).
The rest of the dough is rolled out into long thin sausages which you place on top of each other on the pan, with a long sausage around the edge at the end.
Bake at 190° for approx. 30 min on the middle furrow.
Enjoy the cake as is or enjoy it with vanilla ice cream and fresh berries.
The cake keeps well for a few days in the refrigerator, but Marie never had time to freeze it before eating it.
See more cake recipes on Bakelyst.no
The recipe is taken from the cookbook "Grandma's Recipe" which contains recipes from ordinary women of grandmother's age. Ingrid Sandvik and Victoria Bergort put together the recipes. The book is published by Aase og Wiig As.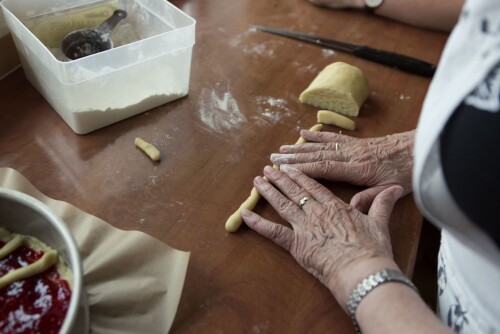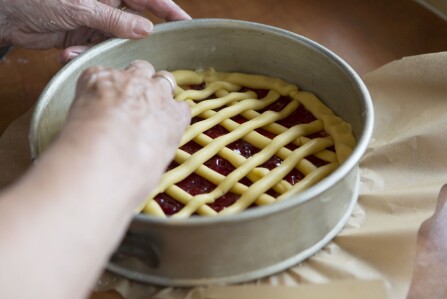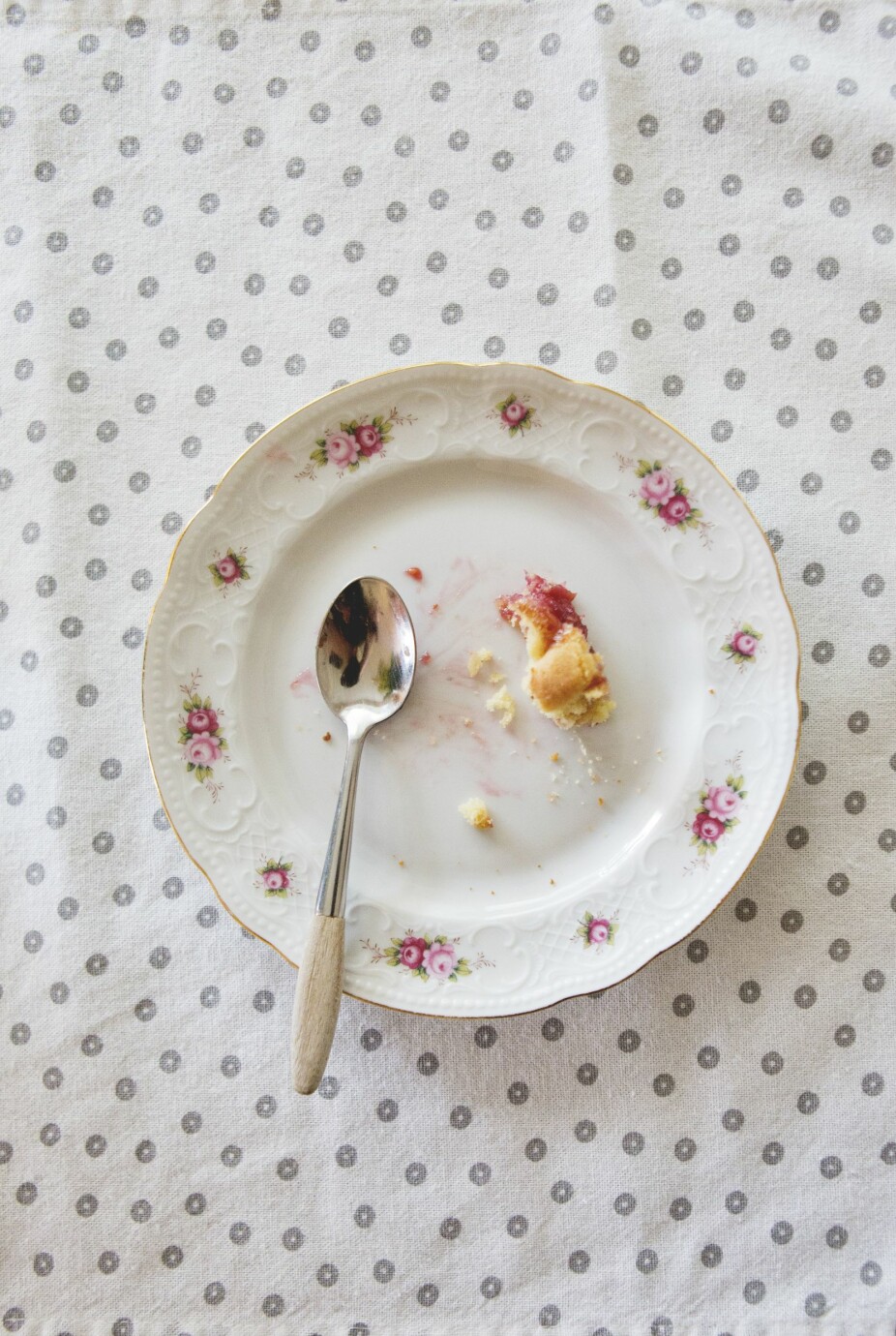 This case was first published on 04/08 2020 and last updated on 04/10 2020